Top 10 paid iPhone apps gone free this week
We're halfway through the October, and other than our excitement for Halloween, we just doing okay! Well, we are here to brighten up your day a little. Yes, we've got you covered this week with these awesome 10 paid iPhone apps that are now free for you to grab.
Please Note : This post covers paid iPhone and iPad apps that have been made available for free for a limited time by their developers. FreeDigitalStuff is not affiliated with any developers. There is no way to tell how long they will be free. These sales could end an hour from now or a week from now — obviously, the only thing we can guarantee is that they were free at the time this post was written. If you click on a link and see a price listed next to an app instead of the word "get," it is no longer free. The sale has ended. If you download the app anyway, you will be charged by Apple.
Click on the title to get to the respective apple store app page.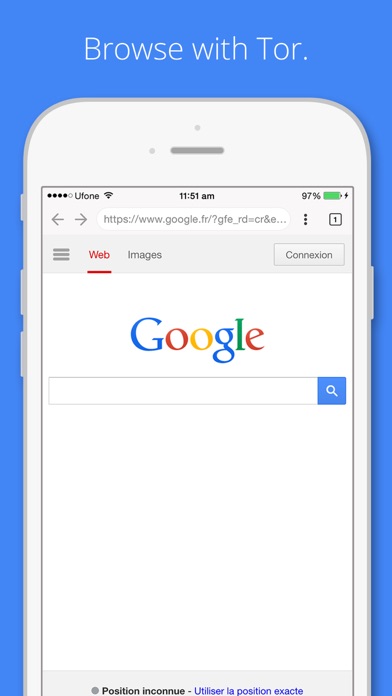 Description
Tor protects you by bouncing your communications around a distributed network of relays run by volunteers all around the world: it prevents somebody watching your Internet connection from learning what sites you visit, and it prevents the sites you visit from learning your physical location.
——————–
Tor Browser has the following notable features:
– Internet access tunneled over the Tor network.
– Websites do not see your real IP address.
– ISPs and insecure wireless networks cannot see your browsing.
– Access .onion websites: anonymous "hidden service" sites only accessible through Tor.
– Advanced browsing capability with tabs, and popover detection and blocking.
– Support for audio and video playback.
– Support for selecting countries.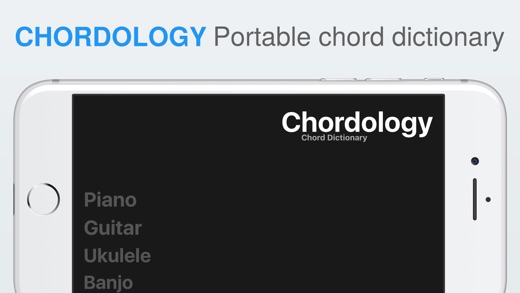 Description
Chordology is a multi-instrument chord and scale dictionary allowing you to have access to 1000's of chords everywhere you go.
-Includes chords and scales for 4 different instruments: Piano, guitar, banjo and ukulele.
-Thousands of chords, scales and variations.
-Beautiful interface makes browsing chords effortless.
-Uses a tiny amount of memory.
-Supports both iPhone and iPad.
Description
Olli instantly turns your everyday moments into hand-drawn art and animations.
• Watch everything around you turn into an animated movie with Olli's live preview
• Save your drawings and animations and share them on Instagram, Twitter, Facebook, Tumblr and Pinterest
• Simple, spontaneous, and fun to use
• From Tinrocket, creator of Waterlogue, This, Percolator, ​and Popsicolor for iOS
Features:
• 8 pre-set styles, each designed to bring a storybook quality to everything around you
• Import your own photos and videos from the Photos library
• Support for Apple's Live Photos
• 2 supplemental style packs available for in-app purchase
• 1 free supplemental style pack, for an additional 4 styles
• Olli by Tinrocket's unique and patented technology mimics the way artists see and draw
Description
Unlimited messaging with No Logging*.
Simple and easy.
Unlimited and free.
Description
Time Manager is an easy way to keep track of your daily activities. With one touch you can access all your common tasks and edit them at any time. All your tasks will be totaled and broken down into reports and graphs for you to see how well you're spending your time. You can even email these reports so that your records are never lost. This is the time management app you've been waiting for!
Features:
– Save your favorite subjects and projects for easy access.
– Daily tasks are totaled and broken down by subject and project.
– View recent trends in beautiful graphs.
– Create reports of your daily tasks and totals.
– Email your reports for record keeping.
– Gestures for deleting, editing, and reordering.
– Great for students.
Description
HyperDroste lets you create amazing droste effect images and animations from your photos.
===================
What is the Droste Effect?
===================
The Droste effect refers to an image that appears recursively within itself.
A spiralling form of this effect was popularised back in 1956 by MC Escher, a famous Dutch artist, with his work named "Print Gallery".
================
HyperDroste Features
================
– Real-Time Video Preview:
You can change the parameters of the droste effect and instantaneously observe the changes in the real-time animation preview.
– Export Formats
:
You can export your creations as animated GIFs, high quality videos or still images.
– Support for Cloud Storage:
You can import your photos from Dropbox, iCloud Drive or similar cloud storage services (requires iOS 8 or later).
-Parallax Effect:
The parallax effect dynamically shifts the perspective of the image according to the device orientation, creating an impressive 3D effect.
– Intuitive User Interface:
The FX Gallery lets you directly preview the available Droste Effect options.
– In-app Tutorial:
If you need help, a brief in-app tutorial will guide you through the required steps.
– Examples:
The app includes a number of examples to let you know what kind of images it is possible to create and to inspire your imagination.
– Social Media:
Post your creations to social media directly from within the app.
Description
TextEdit+ is an sleek and fast text editor for your iPad and iPhone. It's compatible with the text editors that comes as a part of macOS (TextEdit) and MS Windows (WordPad). It also supports any RTF editor like Nisus Writer.
If you don't write all the time, then you probably don't need a full-featured word processor, such as Microsoft Word or Apple Pages. But you still may want a flexible tool for handling text. You know what? You already have one: TextEdit+.
TextEdit+ is your white, plain, blank sheet of paper that is always with you on your iPad or iPhone. Simple but very quick, easy to use and useful.
Also TextEdit+ can sync and share your documents across devices and your Mac or Windows computer via iCloud Files.
MAIN FEATURES
Multi-platform support: Mac, PC, Linux
– Open, edit, save documents created by hundreds of text editors with support for Rich Text Format files (RTF) and plain text files (TXT)
Easy to use interface. Distraction-free
– Less is more. No cluttered user interface. Just focus on your creation process not the tool.
Faster Typing with Keyboard Extension
– Quickly move around the cursor. Quick keys for tab, forward delete, up, down, left, right, etc. Customize our extended keyboard with your own keys.
Stay Organized
– Easily create folders and subfolders for your projects and documents
– Personalise the cover of your folders
Easy Sharing
– Sync your documents across devices and computers and with TextEdit or Wordpad via iCloud Drive
– Email, print and open your documents from your mail or in other apps
Visual Rich Text Formatting
– Apply format, colours and style directly in your words, sentences and paragraphs
One Tap Formatting
– Bold, italic, underline, line spacing, highlight, indents, subscript/superscript, alignment, lists, type size, text and paper colors, etc.
International Typing support:
– Over 30 languages including right to left languages like Japanese, Chinese, Arabic and Hebrew
Instant Statistics and Counters
– Characters, words, syllables, reading time, sentences, average word length, Readability Index, etc.
Text to Speech and Dictacion support
– Hear your document read aloud
– Dictation lets you speak text instead of typing
Useful Find&Replace
– Find and replace words on the documents
Powerful export
– Export your work as PDF , RTF , RTFD, Plain Text , PNG and HTML formats
Description
Nominated for Technical Excellence at the Independent Games Festival
"LiquidSketch is completely ace" – PocketTactics
"Liquid Work of Puzzler Art" – TouchArcade
——–
Solve puzzles using beautifully colored, unbelievably realistic liquid! Rotate your device to pour, use your fingers to splash around or build bridges and pipes with blocks. Engage in 90 challenges testing your logic over 6 stages covering different aspects of liquid mechanics or let your imagination run wild in the sandbox mode.
Features:
– Incredibly realistic real-time liquid simulation.
– Beautiful colors: liquid and paint mix realistically and generate stunning visuals.
– Highly responsive gyroscopic controls and cutting edge liquid physics means the water flows naturally, as if it were actually inside your device!
– 90 challenging puzzles with 6 stages of liquid mechanics, from easy and intuitive to complex and mind bending.
– Build anything your mind can come up with in the sandbox mode using blocks, pumps, wedges and paint. Built-in video capture lets you record your masterpiece and share it on YouTube effortlessly.
– Awesome aquatic soundtrack from composer James Primate for each stage.
– Support for Retina display
Description
OVLA [OVELAY A] is an application to add text and artwork into your own photo, as if they were originally a part of it.
Bring lots of cool texts and artworks into your photo.
Make your photo into an awesome work in the easiest and simplest way.
Features include
Stylish Fonts & Artworks
OVLA has a great selection of 18-type of fonts which include more than 200 fonts, and over 300 high-quality artworks.
Make it More Photo-Like
3D, Emboss, Distort, and Eraser effects are provided to users to make the applied text and artwork more realistic.
Installing Your Own Fonts
Users can limitlessly install all kinds of fonts that he/she wants.
Modification
Easy, so easy to modify the text and artworks, by using color, location, angle, alignment, bending, space between letters/lines, blending, emboss, distortion, and eraser functions.
Share
The completed work can be uploaded to your SNS, like Facebook, Instagram and Twitter, to share it with your friends.
Description
Best app for searching all kinds of Minecraft PE Multiplayer Servers and Maps & Seeds! (IAP required)
Some of the multiplayer servers include;
Hunger Games
Adventure
Factions
Prison
PVP
Economy
Parkour
Minigames
Survival
Roleplay
Sky War
Sky Block
Spigot
Kit PVP
PVE
Pixel Mon
Easily search through hundreds of most popular minecraft PE online servers. Servers are updated every hour so that you know what people are playing or if the server is online or offline. You will always be connected to the Minecraft community and you will be able to access the most famous Multiplayer Servers in the world. Play with thousands of fellow Minecrafters online!
If you like any server then just simply add it to your favorites for quicker access. There are no Ads of any kind in this app.