[Game Gone Free][$8.00 ->$0.00]Gyossait Deluxe Edition
Gyossait, the critically acclaimed horror-platformer from Newgrounds is now available for download and offline play.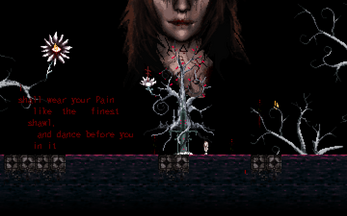 Bonus content: Complete Mp3 soundtrack, including unused tracks. Art Gallery featuring works from various artists. Unused visual elements. An early prototype of Gyossait, and the un-released prequel, Uzaza. Development Trivia. Three extra games. Au Sable, All Of Our Friends Are Dead, and The Hunt.